Today, the question is quite simple, given the capacity of young people, would they vote?
The significant ration of the society views the usual youth as apathetic, disloyal, impatient and other disheartening adjectives. But active youth groups collapse the idealism of the usual youth describing them as enthusiastic, sensitive, idealistic and vigorous new voters.
The coming midterm elections will define "new breeds" of political leaders that will serve the nation by their "campaign promises". Political leaders who are either pushing for their constituents' welfare or exclusive euphoria.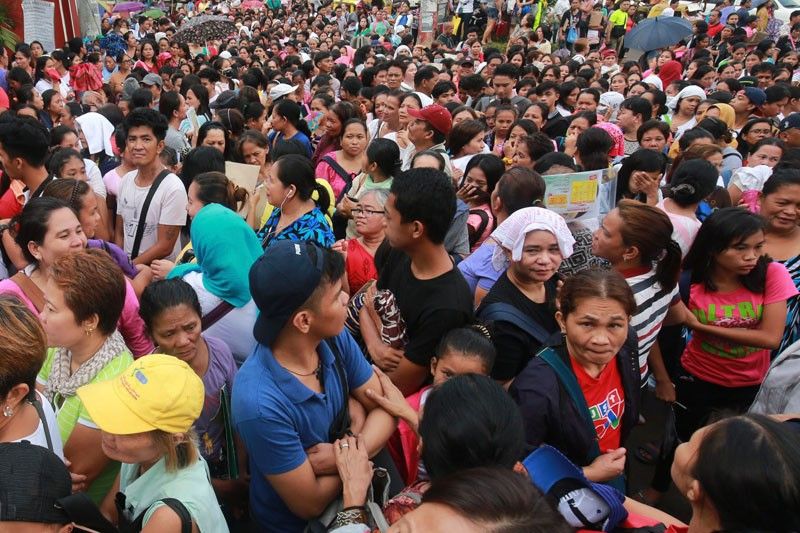 What do you mean by 'young people' or 'youth"?
Republic Act No. 8044 also known as "Youth in Nation-Building Act" declares that "Youth" is the critical period in a person's growth and development from the onset of adolescence towards the peak of mature, self-reliant and responsible adulthood comprising the considerable sector of the population from the age of fifteen (15) to thirty (30) years.
Some of us may think that the voting youth is in college, but it is not a monolithic entity, some are young professionals, in high school and some not anywhere else. As per National Youth Commission, their Youth Population Projection for 2019 is 31, 176, 586, including 14,026,604 of Core Youth and 11,002,585 of Adult Youth.
What is the youth voting power?
Youth votes equate to 20 million votes, more than enough to elect another record-breaking President of the Philippines. The youth can also be referred to a sea of votes that the senatoriables or political people must persuade to get their majority. A sector that is always seen as nothing compared to other "sectors that matter", the youth can be a social driver for positive changes and electoral reforms.
What issues do they care about, captures their hearts?
Most youths care about electoral reforms, environment conservation, optimum involvement of youth in nation-building, the peace process, etc. But, the perennial predicament is the youth involvement in these issues, as far as the bureaucracy is concerned, the only direct driver for decision and policy making is the Sangguniang Kabataan (SK).

SK is mandated to provide programs, training, and workshops that are directly inclined with the Philippine Youth Development Plan, a 5-year plan presented by the National Youth Commission, a directive for the participation of the Youth in building the nation; whilst there are significant changes necessary in getting them involved such as youth seats
in local government, better SK directives, support for a youth organization and youth-serving organization, and a youth legislative counterpart.
Youth advocates and leaders who are part of organizations and civic engagements are huge boosts for the youth sector as a whole; Campaigning, lobbying, mobilizing and advocating for the current social issues the Philippines is facing.
What we can do to persuade them to vote?

The last polls, 84% of 54,363,329 Filipino voters trooped to polling precincts, a record high since 1998 presidential election. Given the number and statistics of the youth, it is a must to persuade them all to vote in the coming mid-term elections.
Several organizations, especially youth organizations, launch voter's education campaign; making mock polls, candidates' infographics, debates and interviews.
The sectors, both government and privates, must continue acknowledging the electoral challenges and combating it thru continuous education.
Article by: Neil Joshua Joloc for Iskolar Creatives
Copyright © 2019. Iskolar Creatives | All rights reserved.